The Jerair Nishanian Foundation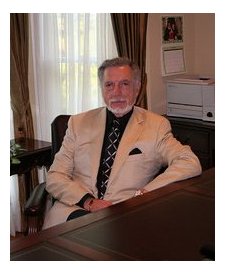 Background
The Jerair Nishanian Foundation, (JNF), a 501C3 Nonprofit Income Tax Exempt Corporation having its corporate offices at 1880 Howard Avenue, suite 204, Vienna, Virginia 22182, was officially formed, and approved by the State Corporate Commission on November 15, 1993 in state of Virginia, USA. The Foundation was incorporated under provision of the Virginia Nonstock Corporation Act.
The JNF was evolved through Mr. Jerair Nishanian's profound sene of duty inherited from his parents who were the survivors of the Armenian Genocide, and a deep desire to assist the underprivileged young Armenians, in particular, the ones talented, so they can achieve their potential so that they can contribute to the advancement of their motherland, Armenia.
Mission Statement
The Primary Mission of Jerair Nishanian Foundation is to facilitate an opportunity for underprivileged, talented young Armenian students in Armenia to receive higher education and achieve their inherent potentials, and in turn, contribute to the welfare of their motherland and the future generations.
JNF is also committed to religious, charitable, scientific, testing for public safety, literary, translations, publications, and educational endeavors, and grants scholarships and financial aid to the talented underprivileged young Armenians to attain higher education in various disciplines in liberal arts, law, sciences, engineering and architecture; therefore, exclusively preserve their Armenian heritage, and build a strong generation of Armenians armed with higher education. For more information, please see the Special Programs undertaken by the Foundation.
Scholarship Program in Armenia
The Jerair Nishanian Foundation awards scholarships on an annual basis to attending Gavar State University in the Gegharkunik region of Armenia and the State Engineering University in Yerevan
The Jerair Nishanian Foundation's scholarship program in Gavar State University (GSU) was sparked in year 2002, after meeting member of the Armenian National Assembly Dr. Hranoush Hakobyan (now the Minister of Diaspora), in Washington DC., subsequently, Mr. Nishanian and his wife Anahid Nishanian visited Gavar State University in Gegharkunik Province, Armenia and were impressed to see how much the founder and the rector late Dr. professor Hrant Hakobyan (Dr. Hranoush Hakobyan's father) and his staff had achieved with so very little. Mr. Nishanian saw this opportunity to provide much needed help through the Jerair Nishanian Foundation.
For scholastic year of 2003, the Foundation started its scholarship program with direct contributions to Gavar State University to provide tuition for ten students. For the scholastic year of 2004, the Foundation also provided funds for remodeling and renovation of an old industrial building into useable classrooms, and a dilapidated building into dormitory.
Since its formation in 1993, "JNF" has been granting scholarships to undergraduate students in Gavar State University in Gavar, Armenia, but since 2011, "JNF" expanded its scholarship program to include students majoring in Engineering and Architecture in National University of Architecture and Construction of Armenia, located in Yerevan, Armenia. To secure the continuity of the "JNF"s scholarship program, Mr. Jerair Nishanian on May 2013, donated $1,000,000.00 to the "JFN" and established an endowment fund.
Since 2007 "JNF" scholarship program in Armenia is being managed by Diocesan affiliated Fund for Armenian Relief (FAR) in New York, NY, USA, and its branch office in Yerevan, Armenia. The "JNF" currently provides scholarships to over 70 college students in Armenia, and is anticipated to increase the number of the students to 80 within the next two years.
The investments to education continues with the Foundation's sponsorships to translate select literary works.